ADEM to Cities, Counties: 'Don't Depend on Us' to Help After Budget Cuts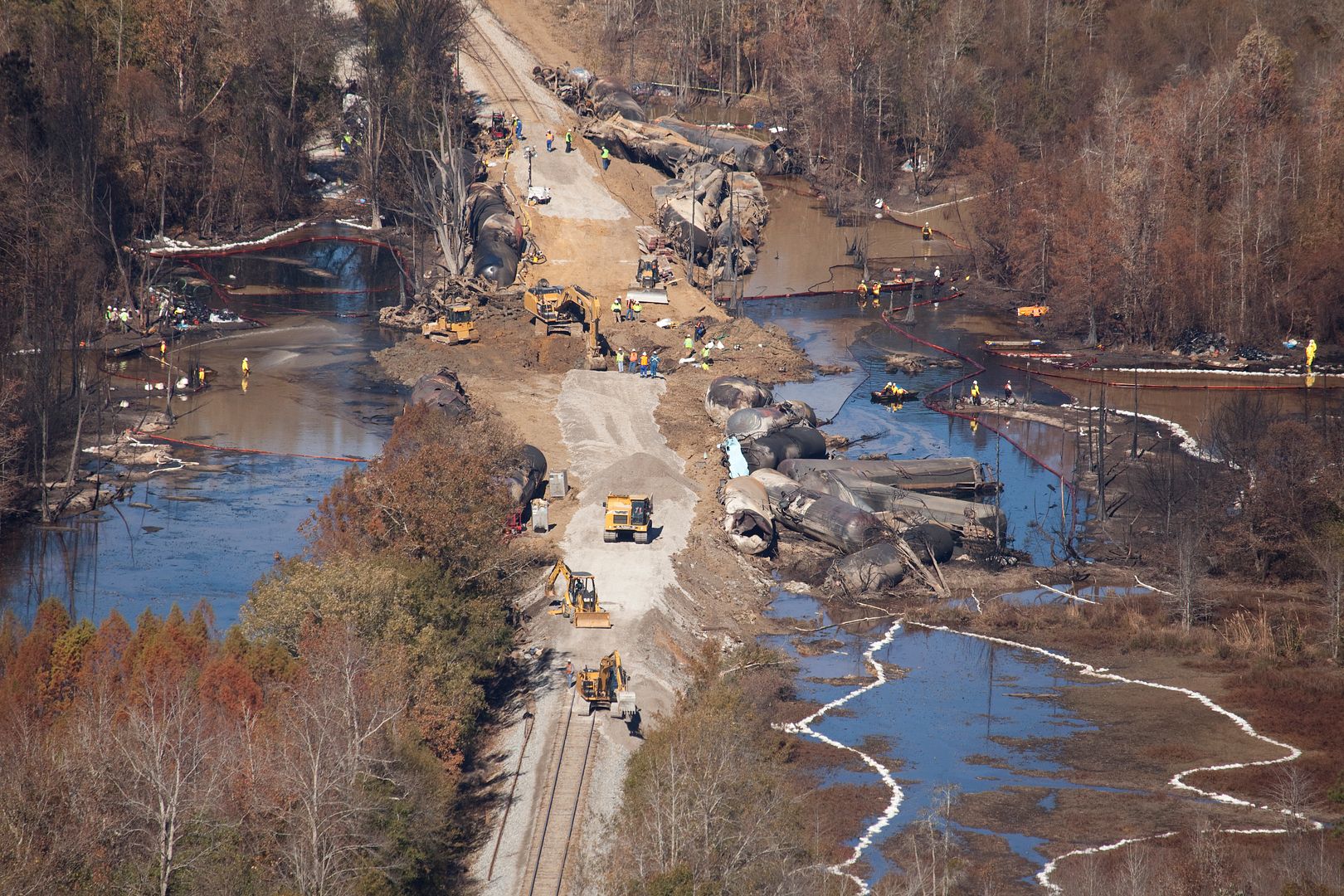 If a tanker truck overturns and spills a load of petroleum on a roadside or into a creek, local governments likely will have to cover the cost of the clean-up.
The Alabama Department of Environmental Management used to set aside $500,000 to help counties and municipalities with disaster response. That went away when the Legislature stripped the agency of almost all its requested state appropriation last year. ADEM expects the same next year, too, according to Director Lance LeFleur.
In addition, the agency foresees another financial whammy with President Donald Trump's proposed severe budget cuts to the federal Environmental Protection Agency.
"Don't depend on us to be on-site" for anything other than major disasters such as the recent gasoline pipeline incidents in Shelby County, LeFleur said. "Local governments have always had the primary responsibility to respond and they still do. What we are changing is our involvement that supplemented their efforts."
He said the Alabama Emergency Management Agency is vetting a proposed amendment to the state's Emergency Operations Plan that takes ADEM out of responsibility for all but major disasters.
Local Governments React
County governments are concerned about state agencies such as ADEM giving up such responsibilities, according to a spokesperson for the Association of County Commissions of Alabama. Terri Reynolds said, "With budgets an issue now, this sort of thing is becoming more and more common. Responsibilities that typically have been at the state level are being pushed down to the county level."
Yet, Reynolds said, ''The reality is that we (counties) don't have any more access to revenues than state agencies do, so we are clearly concerned about this." She said the public should also be concerned because counties do not have the resources to address this on their own.
"Our next step would be to sit down with ADEM and other agencies and try to figure out a workable solution for both sides," Reynolds said.
In a municipality, fire and rescue personnel are first on the scene when petroleum and hazardous materials incidents occur. Jarrod Milligan, a spokesperson for the city of Tuscaloosa, said in an email that they contact the county's emergency management personnel to assess a site and determine whether ADEM needs to be contacted.
"(The ADEM) announcement did not and should not significantly impact our departments' response in the future," Milligan said.
Smaller cities may have a more difficult time with the financial fallout from an incident that affects the local environment. "But thank goodness we haven't had to deal with that," said Clanton Mayor Billy Joe Driver. So far, he said, the city's fire and street and sanitation departments have managed such problems within their own budgets.
ADEM will play a coordinating role only in significant incidents such as the Colonial Pipeline disasters in Shelby County last year. "We were not funded, so counties and municipalities will have to spend that $500,000," LeFleur said.
The department had cobbled together funds for disaster response by pooling a few federal grants that allowed such use. But by August of last year, the money had run out, LeFleur reported at the time to ADEM's oversight board, the Alabama Environmental Management Commission.
The cost of many cleanups can be charged to a trucking, pipeline or other legally liable party, so a government might be reimbursed for emergency personnel time, equipment and supplies used in dealing with the problem. Some companies contract with private service companies for cleanups, but it's usually local fire, emergency or storm water management personnel on the front lines.
Sometimes, because of a bankruptcy or other reason, no entity can be found to pay for the damage and remediation, LeFleur said, potentially leaving a municipality or county on the financial hook. And in large disasters, the EPA may step in to help. For example, he said, that agency wound up paying for the multimillion dollar cleanup of an industrial wastewater treatment facility in Sylacauga that went belly-up in recent years.
EPA Budget Slashed
LeFleur said ADEM faces as much as a 30 percent reduction in funding from the federal government – about $16 million in grants – for the fiscal year that begins Sept. 30. Trump's budget was announced Thursday. It faces probable changes as it goes through Congress.
A 30 percent federal funding cut could mean a reduction of as many as 40 employees at ADEM, from a current staff of 580, he said. "That's within our annual attrition rate, and we've never had to lay off people. However, we would have to negotiate reduced workloads with EPA."
He said that 40 percent to 45 percent of staff time is related to issuing permits, and 25 percent to 30 percent is related to compliance and enforcement activities. The remainder of time goes into the nonpoint-source pollution program and other programs.
EPA grant money pays ADEM to manage federal programs, such as for clean air and water, he explained.
"We start to lose efficiency if we increase our workload too much, so there's some give-and-take in the negotiations. There's a real tension there already because of more demand put on us together with flat or declining funding," LeFleur said. "In Alabama that's a problem because of lack of adequate appropriations from the state (to compensate for less federal money)."
A dip in EPA funding might not matter as much in a state such as Massachusetts, for example, because that state has more robust state funding.
Alabama is 49th in the nation in nonfederal funding for environmental management offices – legislative appropriations plus permit fees and fines. If there is a silver lining, it's that "poverty has forced us to become very efficient," LeFleur said.  General permitting and notices of complaints are managed electronically, and Alabama has one of the highest rates of electronic discharge monitoring reports in the nation. "These things save time and improve accuracy," he said.
Environmental advocate Mitch Reid slammed Trump's proposed EPA cuts. "Alabama is at the very bottom of the barrel for state funding for environmental protection and a reduction of any amount is unconscionable," he said. "The president also has proposed slashing the Environmental Justice Program, so ultimately Alabama's rural and poor communities will bear the overwhelming brunt of these problems."
Reid, program director for the Alabama Rivers Alliance, said ADEM's day-to-day operations already are impaired because of its bare-bones program. "Adequate inspections and timely enforcement is often the issue," he said.
Correction: The name of the photographer in the cutline on the photo with this story has been corrected. He is John Wathen, Hurricane Creekkeeper.